薛越之是我校高三CTC在读学生,GPA为95/100,托福成绩:104,曾参加的活动项目包括:CTB、加拿大化学竞赛、美国生物竞赛、中科院科研等。
Xue Yuezhi is senior three CTC student in our school with a GPA of 95/100 and a TOEFL score of 104. She has participated in activities including: CTB, Canadian Chemistry Competition, American Biology Competition, and Chinese Academy of Sciences.
申请大学化学专业,以下她是迄今为止拿到的大学Offer:
Applying for chemistry major, the following is the university offers she has received so far: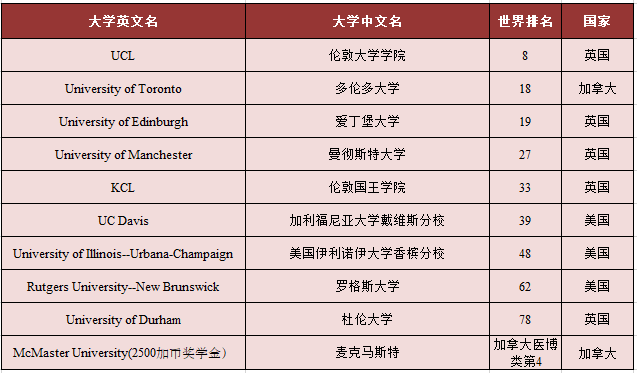 看到她取得的成就,大家也许会很好奇,她是如何做到的,小编接下来就带大家采访她本人,一起揭晓她从英语小白到收获众多名校offer追求卓越的故事。
After seeing her achievements, everyone may be curious about how she did it. The editor then take you to interview her personally to reveal the persuing excellent story behind the offers from many famous schools.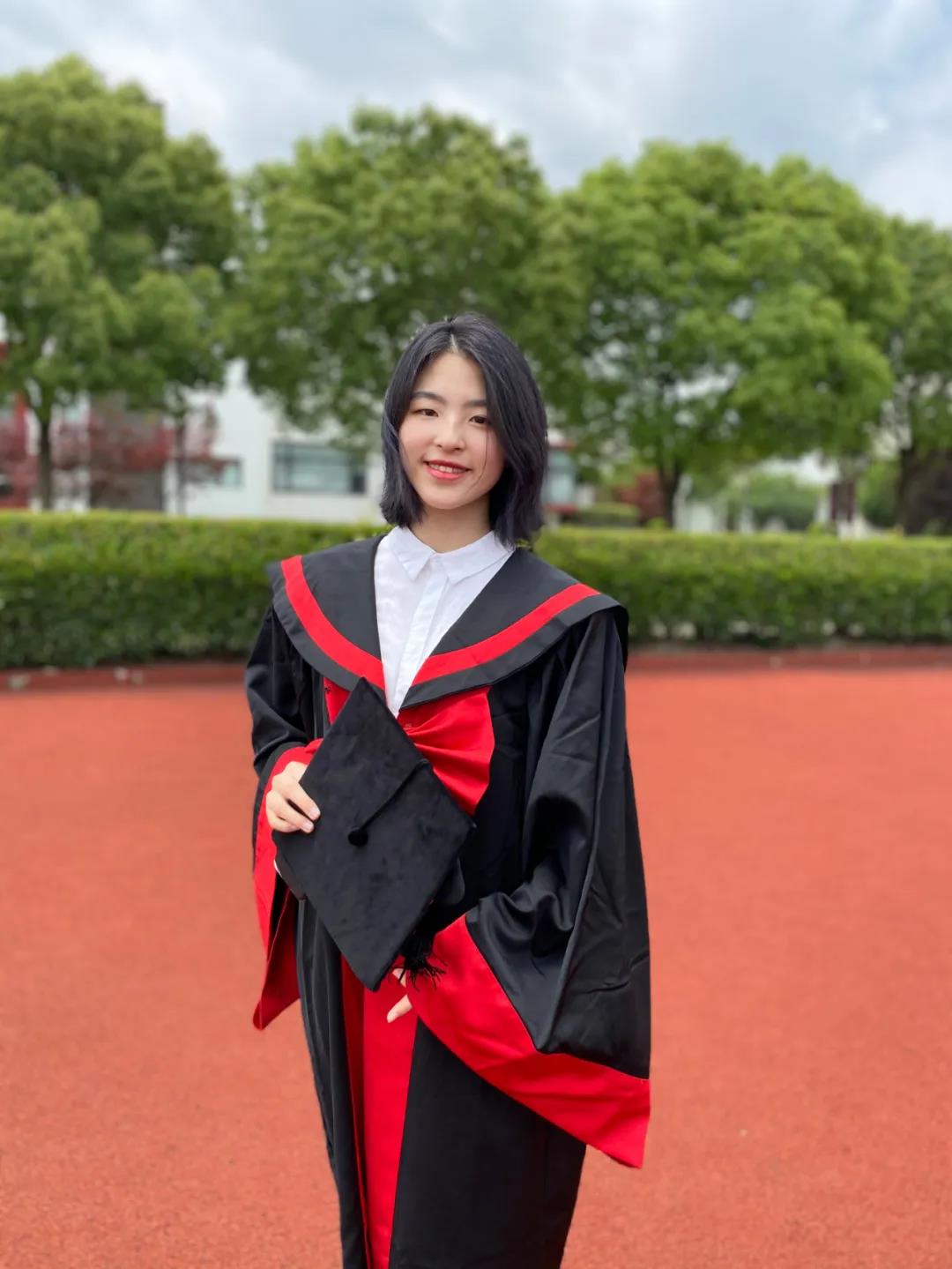 你觉得上海美达菲是一个什么地方?
它对我来说是通往梦想道路上的加油站,我在来上海美达菲之前,曾经抱有一个远大梦想,来到这里之后,老师给了我很强的动力,引领我们在通往梦想的道路上前进。比如Isa升学老师给了我一些升学的建议,她帮我了解我自己,让我清晰认识自己适合哪些学校。还有金贝辈老师非常认真负责,让我们的数学既学得轻松,又能学会。一路走来,教过我的老师都特别负责,虽然有的老师不能陪我走到高三,但是没有他们就没有现在的我。
What kind of palace do you think Shanghai Macduffie is?
It is a gas station on the road to my dream for me. Before I came to Shanghai Macduffie, I had a big dream. After coming here, the teachers gave me a strong motivation to lead us to advance on the path of dreams. For example, the Isa gave me some suggestions for further education. She helped me understand myself and let me know clearly which schools are suitable for me. Teacher Jin Beibei is very serious and responsible, so that we can learn mathematics easily. Along the way, the teachers who taught me were particularly responsible. Although some teachers could not accompany me to the third year of high school, without them there would be no me.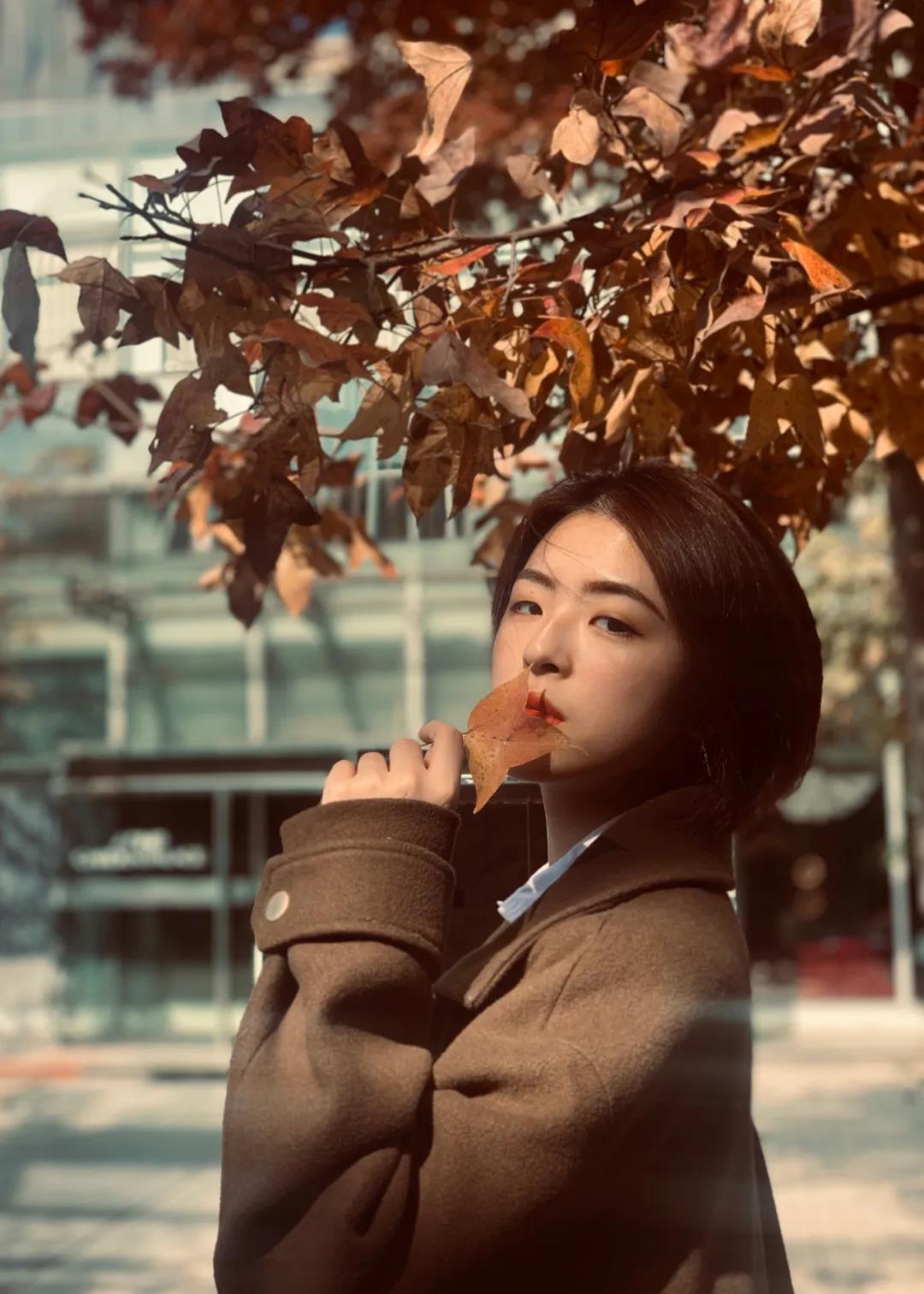 为什么选择了上海美达菲?
我在三年前,第一次来学校的时候就觉得这里环境非常优美,校园很大。这里地处上海奉贤,属于郊区,远离喧嚣,非常适合学习。当时过来学校笔试和面试时,招生老师也很用心,我被他们的诚意深深感动,这也是其中的原因。另外我打算以后出国,而上海的国际学校比较成熟,相比温州的会更好一些,所以就选择了来这所学校。
Why did you choose Shanghai Macduffie?
When I first came to the school three years ago, I felt that the environment here was very beautiful and the campus was large. Located in Fengxian, Shanghai, it is in a suburban area, far away from the hustle, and very suitable for learning. When I came to the school for a written test and an interview, the admissions teacher was also very attentive. I was deeply moved by their sincerity, which is why I chose to stay here. In addition, I plan to go abroad in the future, and the international schools in Shanghai are more mature and better than those in Wenzhou, so I chose to come to this school.
有什么最难忘的事吗?
我在这里三年难忘的事情有很多,比如有一年圣诞节,当时我在读高一,学校组织校园义卖,要求每个班级准备一件物品,其中有一件是全校师生的签名本子,有好几个学生参与竞拍,虽然当时我没有拍卖到,但是觉得这个很有意义,因为拍下来的钱会捐献给慈善机构。
还有一次是我们全班参加一个比赛活动,叫China thinks big,我们参赛的项目是关于微生物的,研究植物的抗盐碱化项目,我们因这个项目被评为"明星小队",虽然最后没有得大奖,但是让我明确了自己的喜好,特别是对于化学的兴趣。
Is there anything most memorable?
There are many unforgettable things in my three years here, such as Christmas one year , when I was in G10, the school organized a campus charity sale, and asked each class to prepare an item, one of which was the signature book of the whole school. There are many students participated in the auction. Although I didn't auction it at the time, I thought it was meaningful because the money was donated to charity.Another time, our class participated in a competition event called China thinks big. The project we participated in was about microbes, a project to study plant salinity resistance. We were rated as a "star team" because of this project,Even though we didn't won the grand prize, but it let me know my preferences, especially my interest in chemistry.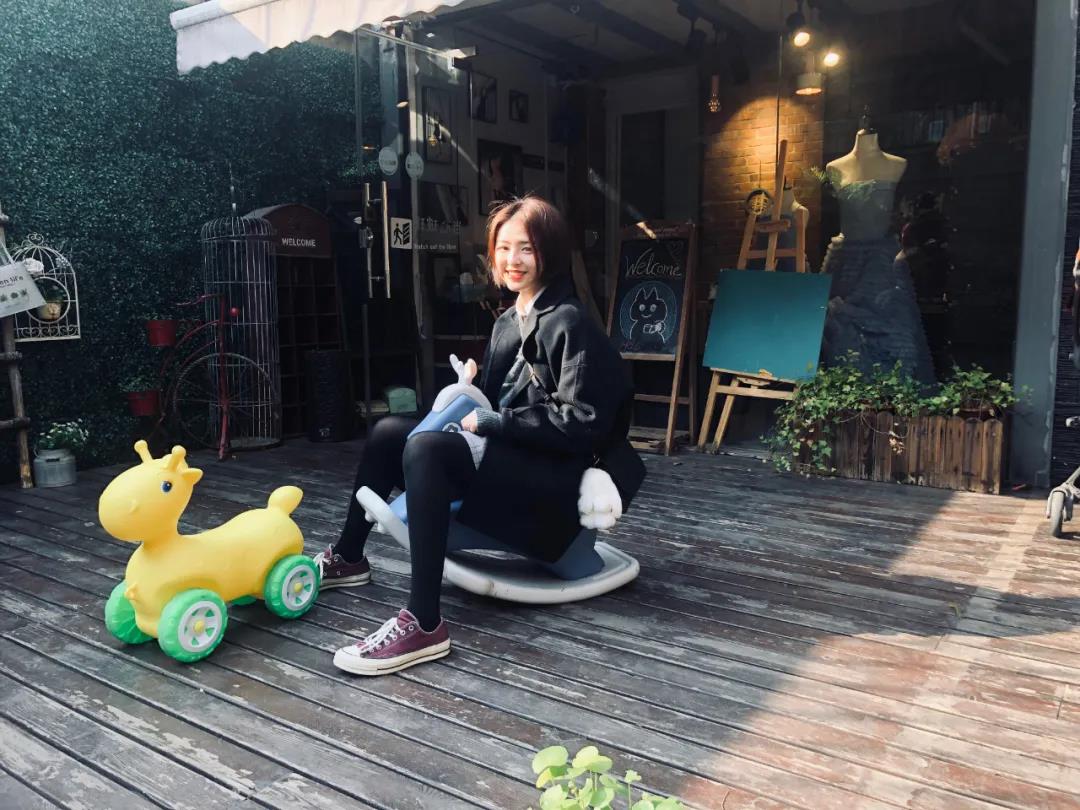 你在学习中遇到过什么困难,是怎么突破的?
我高一的时候从浙江温州转过来,和上海的学生相比我的英语功底差太多了,所有科目都是英语授课,上课特别艰难,比如Business和Economics(商务和经济),平时上课时间没有时间学习英语,所以我都是在周末和寒暑假学习,我从早上8:00一直学习到晚上10:00,一个月只休息一天,我学习托福考了6次,最后考到了104分,前五次都是80/90分,可以说是非常沮丧了,现在我终于过了语言关,拿到了世界排名第八的UCL的录取。
What difficulties did you encounter in your study and how did you break through?
I transferred from Wenzhou, Zhejiang when I was a freshman. Compared with students in Shanghai, my English skills are much worse. All subjects are taught in English. Classes are particularly difficult, such as Business and Economics. There is no time to learn English, so I study on weekends and winter and summer vacations. I have been studying from 8:00 in the morning to 10:00 in the evening. I only took one day off a month. I have taken the TOEFL test 6 times, and finally got 104 points. It was 80/90 points five times, which can be said to be very frustrating. Now that I have finally passed the language barrie and admitted to UCL, which ranks eighth in the world.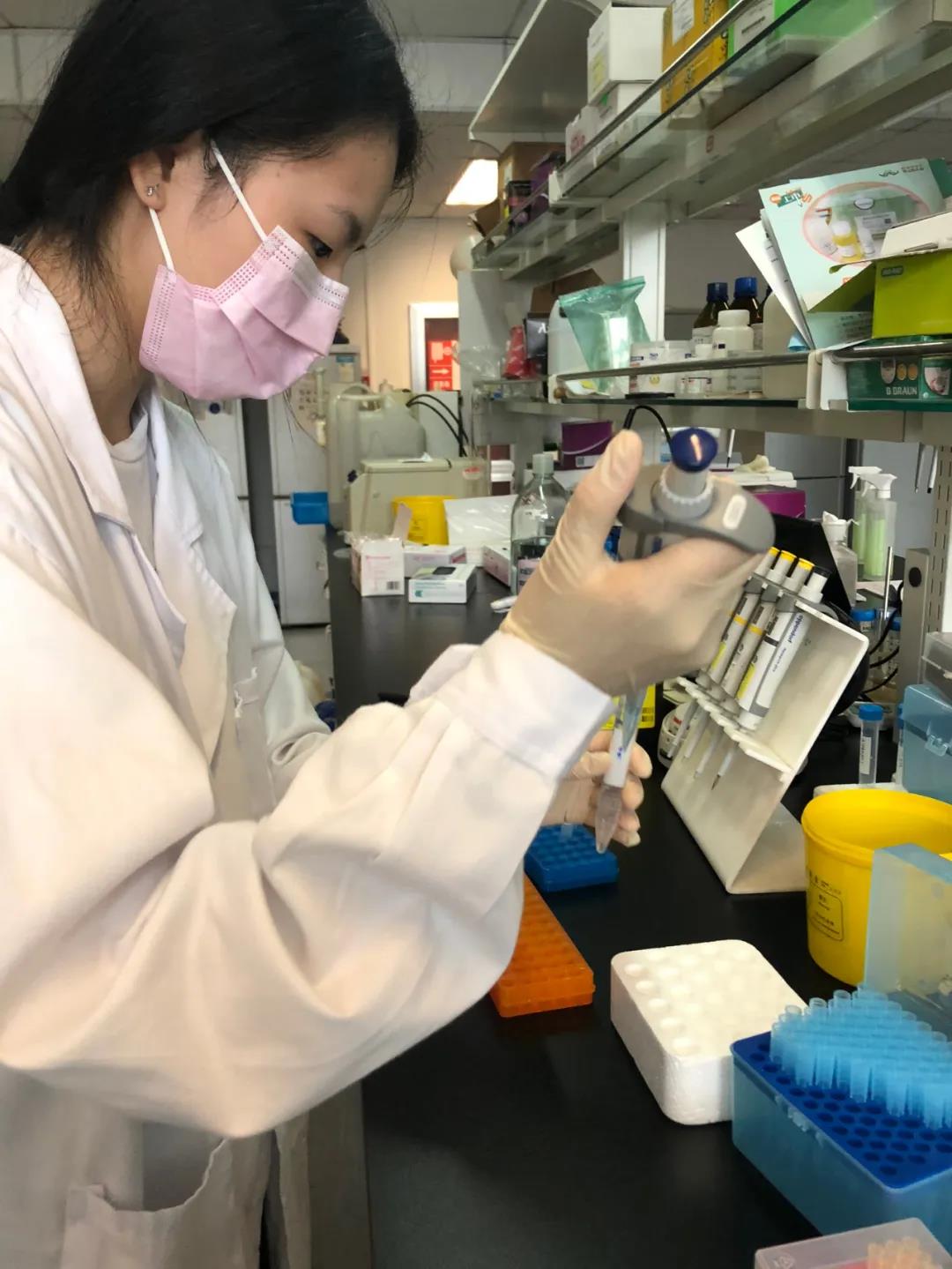 给最初来学校的自己说的话?
我希望在高一的时候就早点做规划,不用浪费大把的时间。初三时不知道学习的意义在哪里,很焦虑,不知道怎么办,我后来还找了心理医生开导我,还有同学和老师鼓励我,给我很大的帮助,他们都特别乐观积极向上,后来我的心态也好起来了。
What did you say to yourself when you came to school at that time?
I hope to plan early in the first year of high school without wasting a lot of time. I did n't know where the significance of learning was in the third grade, I was very anxious, and I did n't know what to do. Later, I also found a psychologist to enlighten me, and my classmates and teachers encouraged me and helped me a lot. Then, my mentality got better.
有什么升学经验分享给大家?
做好规划,一定要安排好,不受到外界的影响,免得耽误学习时间。
心态要放好,我因为外地来的英语不好,所以狠下心,看自己托福可不可以达到100分,把这个的问题解决好了,那目标一定就可以达到了。
What are your experiences applying to universities?
Make a good plan, make sure to arrange well, not to be affected by the outside world, so as not to delay learning time.I have to take a good attitude, because I do n't have good English from other places, so I have to make up my mind and see if I can achieve a TOEFL score of 100 points. If I solve this problem, then my goal will be achieved.

你认为是因为什么UCL选择了你呢?
我想应该是因为我的目标清晰,加上足够自信和自律,所以比较容易被录取。
Why do you think UCL chose you?
I think it is because my goal is clear, coupled with sufficient self-confidence and self-discipline, so it is easier to be admitted.
有没有什么想说给师弟师妹的话?
尽人事,听天命。
高中学习期间,特别需要自律,对梦想要有足够的热情和执着。
Is there anything you want to say to your brother and sister?
Do your best to obey the destiny. During high school, self-discipline is especially needed, and you must be passionate and persistent about your dreams.
伦敦大学学院
伦敦大学学院(University College London),简称UCL,1826年创立于英国伦敦 ,是誉满全球的顶尖公立综合性研究型大学,在多个大学排行榜上高居世界前十,为伦敦大学创校学院、罗素大学集团和欧洲研究型大学联盟创始成员,被誉为金三角名校和G5超级精英大学。
University College London (UCL), abbreviated as UCL, was founded in 1826 in London, United Kingdom. It is the world's top public comprehensive research university,founding member of Russell University Group and European Research University Alliance, known as the Golden Triangle University and G5 Super Elite University.
也许很多刚学习国际课程的同学都遇到过和她一样的在语言上的困难,但是她的故事告诉我们,只要下定决心,付出持之以恒的努力,就一定能摘下梦想的桂冠,取得卓越成就。
希望她在未来的求学路上越走越远,越飞越高。
Perhaps many students who have just studied international courses have encountered the same language difficulties as hers, but her story tells us that as long as they make up their minds and make persistent efforts, they will surely win the crown of dreams,and achieve excellence.Finally, I hope that she will go further and further on the way to study in the future.
每一个美达菲学子的成长背后都离不开学校精心的栽培,我校力图培养学生集体、正直、尊重的品质,着力培养学生的创造力、领导力,鼓励学生追求卓越。这些核心价值观贯彻在每一个美达菲学子的教育活动中。
The achievements of each of our students are inseparable from the careful training of our school. Our school strives to cultivate the qualities of community, integrity, and respect for students, and strives to cultivate students' creativity, leadership, and encourage students to pursue excellence. These core values will be implemented in the education activities of each Macduffie student.