4月26日下午,金海街道办事处主任邵丹华,副主任李佳,教办主任顾卫权,来到上海美达菲双语高级中学慰问复课的高三学生和全体教职员工。
On the afternoon of April 26, Shao Danhua, director of Jinhai Sub-district Office, Li Jia, deputy director, and Gu Weiquan, director of the Education Office, came to Shanghai Macduffie Bilingual High School to condole with senior students and all teaching staff.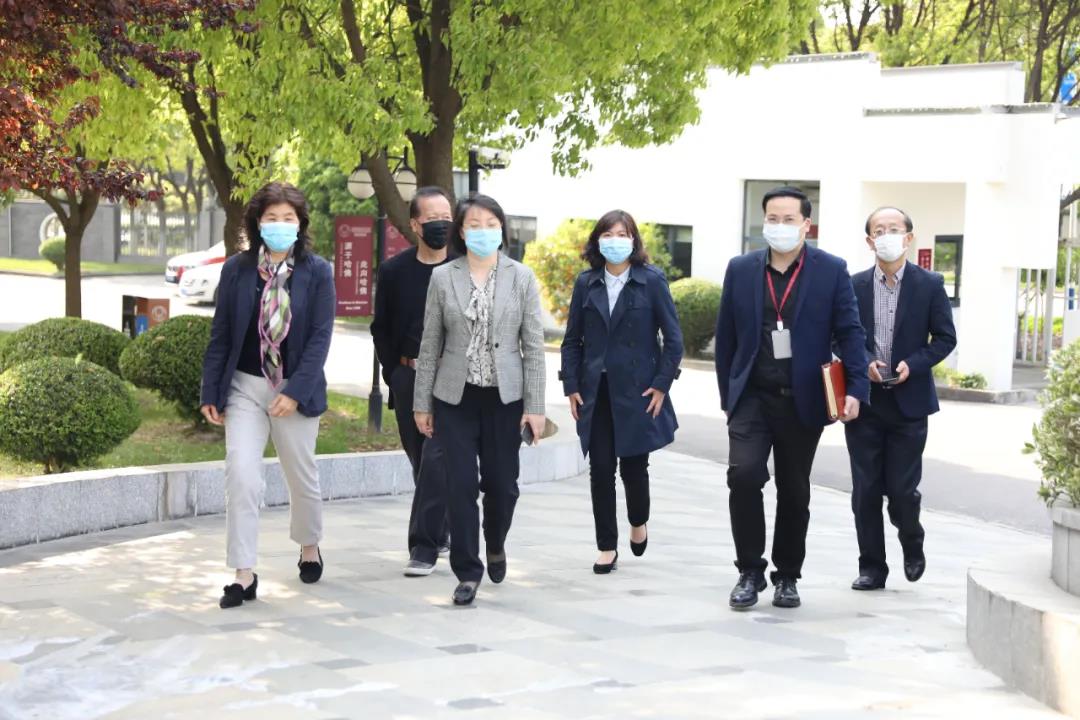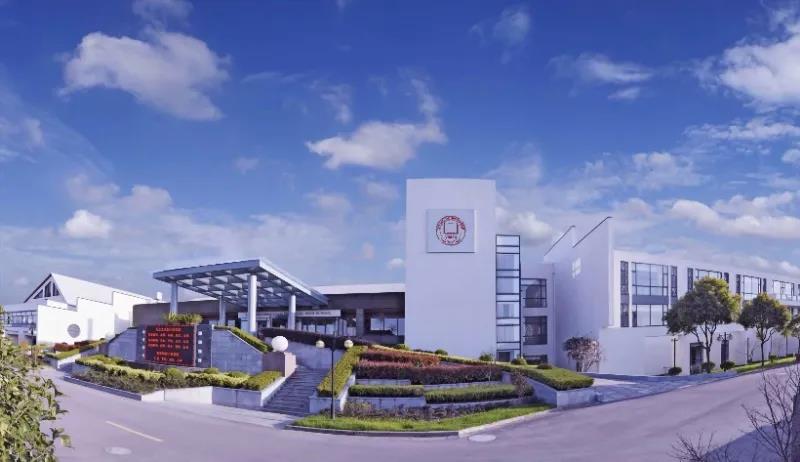 美达菲双语高级中学,坐落在汇丰北路779号,金海街道领导善作善成的领导力和金海街道得天独厚优质资源,都为这所以"美式教育"为办学特色的国际化高中,营造了"天时、地利、人和"的发展环境。昨天,在学校准备复课的第一时间,街道领导就给师生送来了口罩等防控的物品,疫情无情,金海有爱。领导亲切的关怀,落地的服务让学校的中外教师学生倍感温暖,极大的增加了师生防控疫情的信心。
Macduffie Bilingual High School, located at 779 Huifeng North Road, the leadership of Jinhai Street and the unique and high-quality resources of Jinhai Street have created a "best time,geographical situation, the harmonious " development environment for the international high school that is characterized by" American education ".Yesterday, as soon as the school was ready to resume classes, street leaders sent masks and other prevention and control items to teachers and students. The epidemic was ruthless, but Ginhai had love. The cordial leadership and the service on the ground of the leaders make the Chinese and foreign teachers and students in the school feel warm, greatly increasing the confidence of teachers and students in preventing and controlling the epidemic.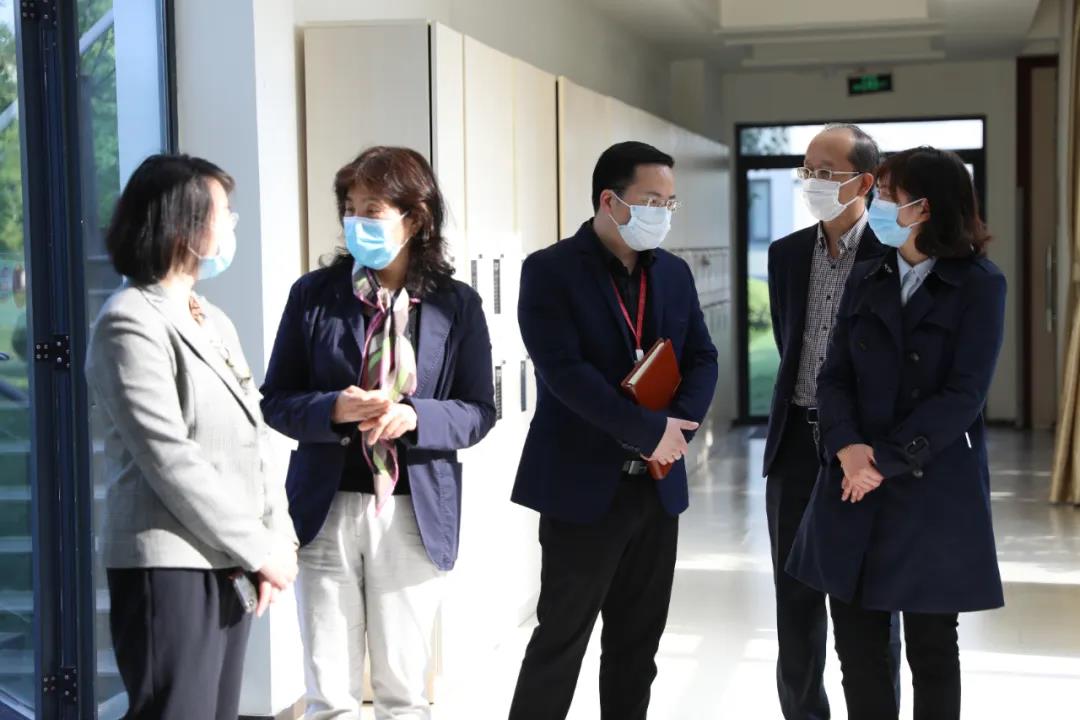 邵丹华主任一行查看了学校开学的准备工作,并对这所建在别墅区里的国际化学校,为学生复课创设的卫生、安全和美丽的校园环境给予了充分的肯定。
Director Shao Danhua and his party inspected the school's preparations for the opening of the school, and fully affirmed the hygienic,safe and beautiful campus environment created by the international school built in the villa area.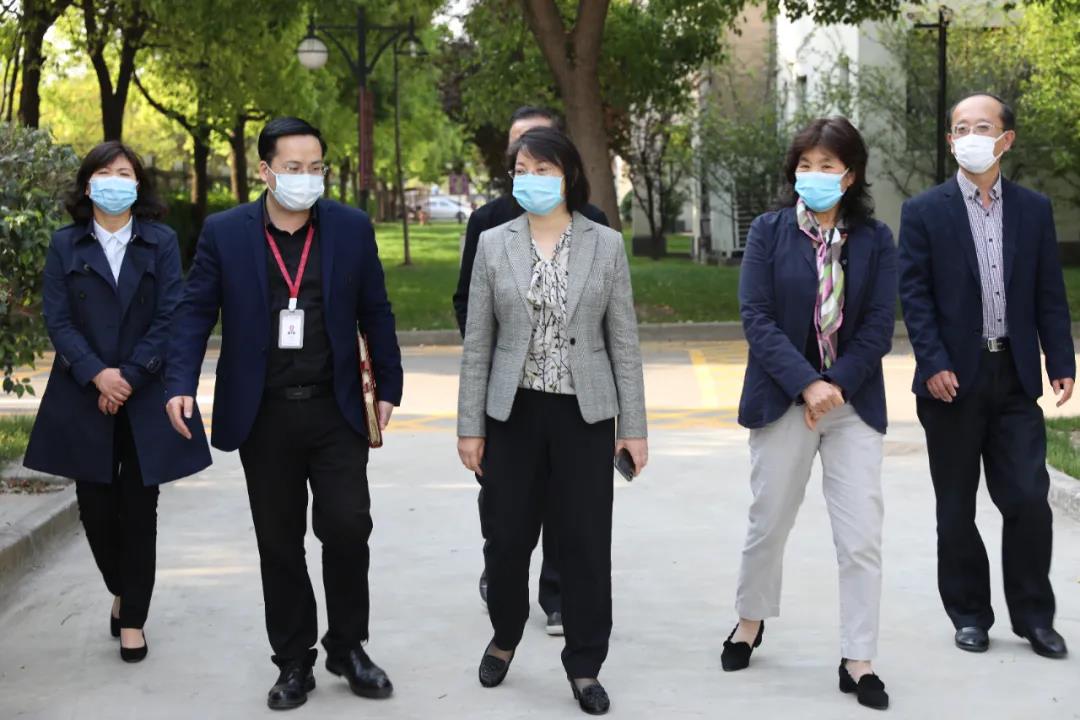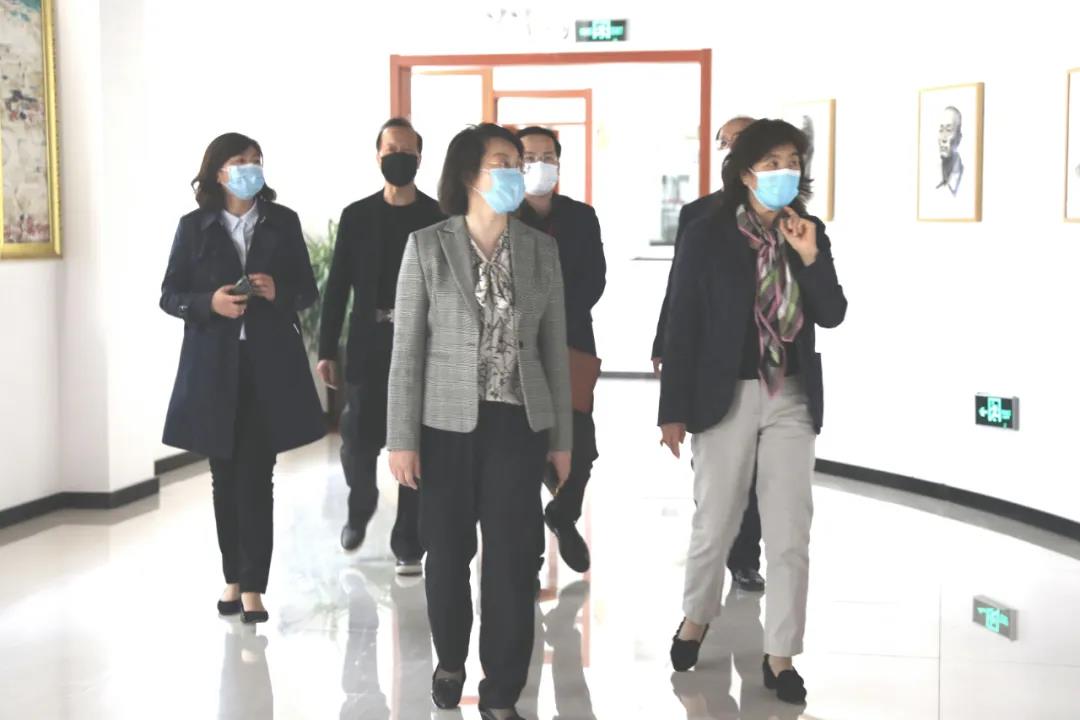 随后,邵丹华主任来到美达菲双语高级中学的图书馆,与学校领导进行关于学校如何在金海社区里高品质发展的交流:邵主任一方面对上海美达菲双语高级中学,近两年来在国际化办学中取得的突出成绩,给予了充分的肯定和赞许。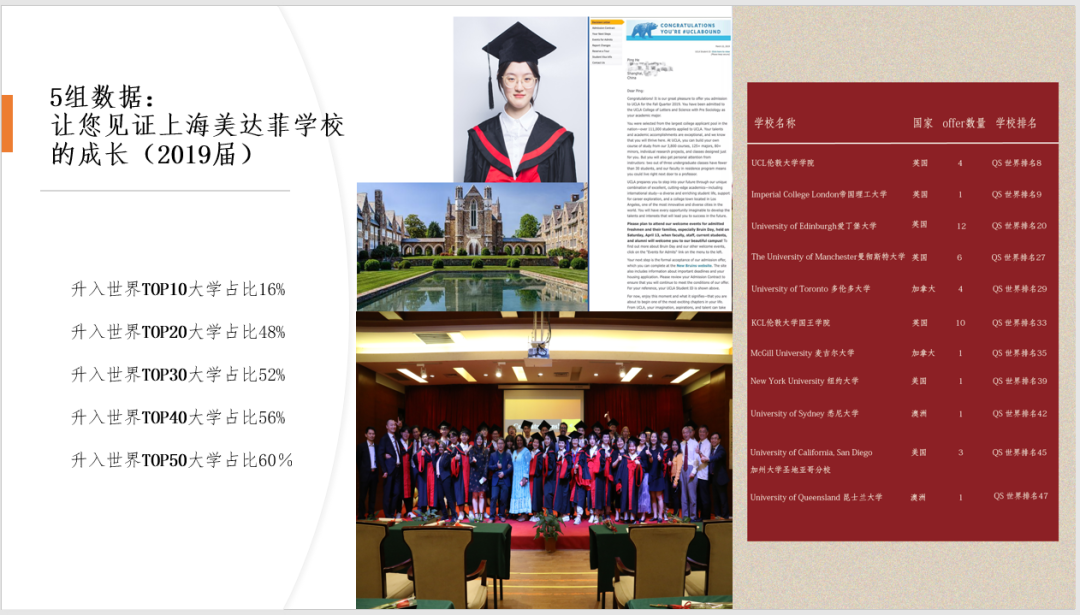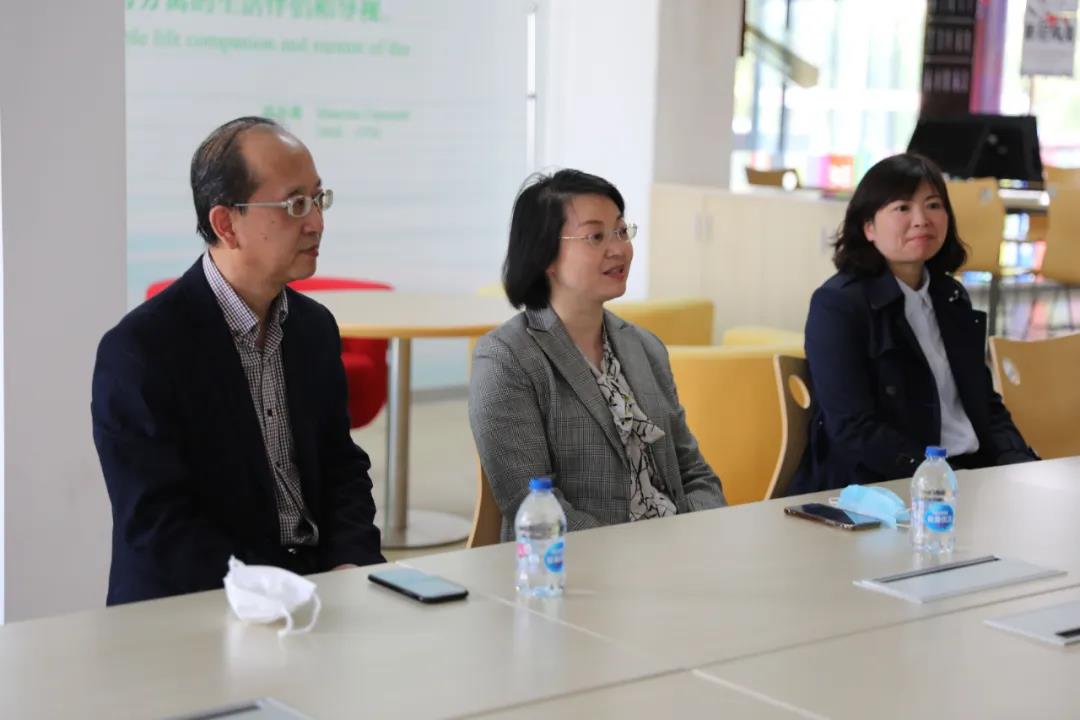 另一方面她以国际化的视野居高引领,希望学校借势金海街道所处的奉贤新城和东方美谷两大发展战略板块的核心区域,"十字水街"、"田字绿廊"的中心地带的区域优势。立足金海,面向世界,在国际化教育中发挥更大的作用。金海街道将继续为学校发展提供支持。希望学校成为区域国际化教育的高地。
Later, Director Shao Danhua came to the library of Macduffie Bilingual High School to communicate with school leaders on how the school can develop in the high-quality community in Ginhai. The outstanding achievements achieved in the international school running have been given full affirmation and praise. On the other hand, she leads the district with an international vision. She hopes that the school will take advantage of the two development strategies of Fengxian New City and Oriental Beauty Valley where Jinhai Street is located. The core area of "Cross Water Street" and "Tianzi Green Corridor" is the regional advantage. Based on the Jinhai, facing the world, and playing a greater role in the international education. Jinhai Street will continue to provide support for school development. It is hoped that the school will become a high ground for regional international education.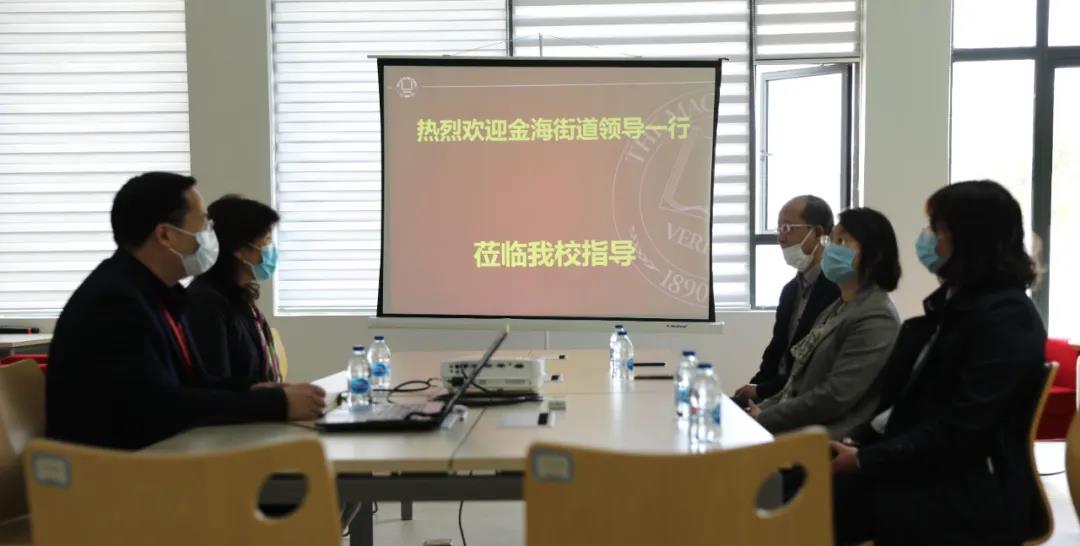 美达菲(中国)教育集团学监以及学校领导表示,一定不辜负领导的期望,继续践行学校的"怀中国心,做世界人"的办学理念,并充分用好金海街道的优质资源,开发设计培养美达菲学生的创造力和领导力课程,加大学校国际化教育课程的落地力量。
Supervisor of Macduffie (China) Education Group and school leaders stated that they must live up to the expectations of the leaders, continue to practice the school's philosophy of "with Chinese heart, be a world person", and make full use of the high-quality resources of Jinhai Street,develop and design courses to train the creativity and leadership of Macduffie students, and increase the strength of the school's international education curriculum.
美达菲人将乘势而为,进一步推动上海美达菲学校以及师生的健康发展,发挥国际化教育的高地效应,为金海的快速发展,提供优质教育服务。
The Macduffie people will takeadvantage of the environment to further promote the healthy development of Shanghai Macduffie School and teachers and students, to play the high land effect of international education, and to provide high-quality education services for the rapid development of Ginhai.